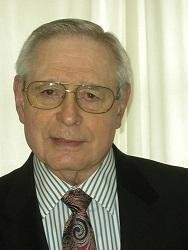 Terry Banach
Terry Banach is the principal trainer at Vanishing Point Education, LLC. He is a licensed Professional Engineer with a Bachelor of Science degree in Electrical Engineering and a Master's degree in Education. In addition, he is certified under the American Society for Nondestructive Testing (ASNT) Nondestructive Testing (NDT) program.
Terry has more than four decades of experience in UT inspection and working with ultrasonic inspection machines. His expertise covers the use of handheld and machine testing methods.
Throughout his career, Terry has:
* Designed electronic ultrasonic instrumentation
* Designed and installed ultrasonic inspection systems
* Developed inspection specifications
* Written inspection training manuals
Additionally, Terry has provided training classes to equipment operators. These classes covered UT Level I and II principles, as well as special production equipment operation and production inspection troubleshooting. Terry also worked with production electromagnetic induction test and eddy current systems, and he has general experience with various small parts testing problems.
Terry's experience extends to teaching and training. He has worked for three years as Corporate Director of Training at Nordco Rail Services and Inspection Technologies, and he is an instructor at Henry Abbot Technical High School (evening E2 electrician) in Connecticut.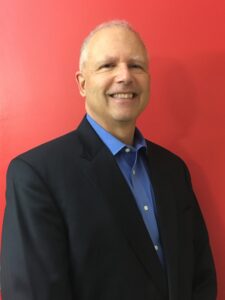 Joe Vitulli
Joe Vitulli is an Electrical Engineer with BS and MS degrees, who began his career by designing test instrumentation, industrial machinery, and medical devices. These designs covered both analog and digital circuitry as well as software development. His NDT experience includes designing Eddy Current (rotary and coil based) and Magnetic Flux Leakage Systems (rotary and stationary).
As the solutions became more complex, he recognized that most technical documentation was dry – causing the reader to quickly lose interest, but by utilizing technology, information can be presented in a manner conducive to learning.  Using this approach, he has developed training courses for various products and courses.
As CEO of Magnetic Analysis Corporation, a world-class provider of NDT equipment and systems, Joe met with tubing and pipe manufacturers throughout North America, Europe, and Asia. He  believes that "The design is not finished until the customer has a product that is installed, operating correctly, and earning money."
Building on his experience in Operations, Manufacturing, and Engineering, Joe identifies the root cause of problems and partners with business owners to develop strategies that develop personnel, optimize processes, and improve products. Understanding the needs of his clients is critical to creating successful solutions.